We can provide the high quality real estate appraisal report all over Japan.
We are associating with overseas real estate appraisal companies,
VPC-Asia Pacific and Cluttons, UK.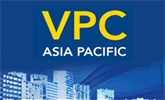 VPC Asia Pacific is formed with the strategic objective of establishing its own trademark and repositioning itself as one of the premier regional property consultancy group in Asia Pacific.
Through this network we can provide the real estate appraisal ,consultancy and agency services.
With its headquarters in Hong Kong, VPC is a boutique regional property consultancy group operating in 8 major countries in Asia - Malaysia , Indonesia , Thailand , Hong Kong / China , Japan , India , Cambodia and Singapore.
Spread over 40 offices, its staff strength is over 400.

Cluttons is a limited liability partnership of chartered surveyors and property consultants, founded in 1765. Although proud of our long history, we are a forward-looking, dynamic and diverse business.
Through our network of offices in the UK, Europe, Middle East, South Africa and the Caribbean, we offer a very wide range of professional property management, agency and consultancy services across the commercial and residential sectors, for both investors and occupiers.
Corporate Profile
Company Name
Real Estate Appraiser Partners Japan Co.,Ltd. (Rap Japan)
Access




Access Map

Headquarters

: Inui Building 5F, 2-7 Kanda Nishiki-cho, Chiyoda-ku, Tokyo
TEL:+81-3-3233-3733 FAX:+81-3-3233-3755 

Nagoya Branch

: No.3 Chisan Building 9F, 1−13−9 Noritake, Nakamura-ku, Nagoya-shi, Aichi
TEL:+81-52-452-1263 FAX:+81-52-452-2460 

Osaka Branch

: Marquis Umeda Building 513, 4-5−5 Nishitenma, Kita-ku, Osaka-shi, Osaka
TEL:+81-6-6361-3912 FAX:+81-6-6361-0910

Establishment
December 14, 2000
Representative
Representative Director Masahiro Watanabe
Capital Stock
32.4 million Yen